Northville-Placid Trail Centennial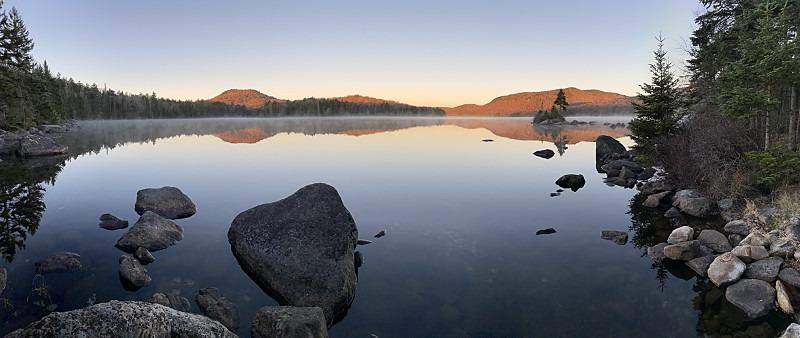 The Northville-Placid Trail (NPT) has been connecting people to the Adirondack Park for a century. Completed in 1924 as the Adirondack Mountain Club's first trail project, this 138-mile thru-hiking trail was originally built to increase access to the recently formed Adirondack Park. Since then, the NPT has adhered to this legacy by creating a century of memories for those who have explored its remote and wild character.
To celebrate this, the Adirondack Mountain Club wants to hear your NPT story. Tell us about your adventures on this trail, whether those be backpacking trips, trail projects, or other ways that you connected with the NPT. We will share your stories online and in print to help share the importance of this incredible trail.
Photo: West Lake at sunrise, West Canada Lake Wilderness
These stories may be edited, published and shared.